Retreats
Mindful Mini-Retreats!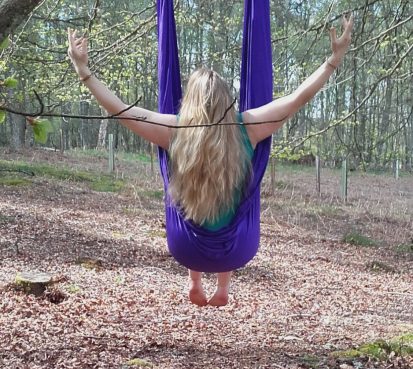 Ingram Village Hall, NE66 4LU
    20th – 21st OCTOBER
 SATURDAY 12 noon –  SUNDAY 10am
Join Judali Yoga on their sensational seasonal sleep-overs in Northumberland's beautiful Ingram Valley.
Take this opportunity to enjoy a range of yogic practices including aerial yoga, mantra kirtan and mantric walking, hatha yoga, mindful meditation and yoga nidra.
Bring your bed (for camping in the underfloor heated hall),
your breakfast (the choice is yours, there's a fully fitted kitchen)
your yoga kit (mat, blocks, blankets, etc)
and hillwalking gear (sturdy boots and waterproofs, etc).
Refreshments, snacks and evening meal are provided.
Prior booking only as places are limited.
To book send an email to info@judaliyoga.com and transfer payment of £65pp to Lloyds Bank A/N 12386368, S/C 30-62-49. Ref: IAO18.
Your booking will be confirmed on receipt of payment.
For further information contact us.
Mountain Yoga Retreat
13th – 20th SEPTEMBER 2019
Las Alpujarras, Southern Spain
Join Sue McLennan for a week of deepening your yoga practice
and revitalising your energy at the beautiful and peaceful
Hidden Paradise retreat centre (https://hiddenparadise.org/).
This year Sue welcomes Judie Freeman who will teach aerial yoga sessions during the week 13th – 20th Sept 2019.
Set 1000 metres above sea level, surrounded by panoramic views
of the mountains and the Mediterranean Sea, this spectacular
retreat centre in the Sierra Nevada will allow you to experience
stillness and silence, and to find joy within and with each other.
£695 includes shared accommodation and all meals (excluding flights, transfers and optional single room supplement).
To book your place email Sue McLennan suemclennan@gmail.com and visit her website www.suemclennan.co.uk.
For further information contact us.
Enjoy Judali Yoga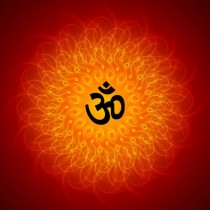 "OM
This eternal word is all
What was
What is
And what shall be
And what beyond in eternity
All is OM."
Mandukya Upanishad
Click on the lotus flower image below to download and listen to a free YOGA NIDRA guided relaxation.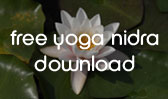 Caution: Listening to this download will relax you.
It should not be played in any situation that requires you to be alert, such as driving a vehicle, or operating machinery.
Click below to see a gentle GOOD MORNING SEQUENCE.
A simple series of stretches to start the day, with your awareness focussed on your breath.
Caution: Feet are parallel, knees are slightly bent not locked, spine remains straight. Move gently with the rhythm of your breath.
Repeat 3 – 5 times to begin with. Stop and rest when you need to.
Be good to yourself.
Be kind to yourself.
Be happy.