Workshops
A Day of Hatha Yoga & Relaxation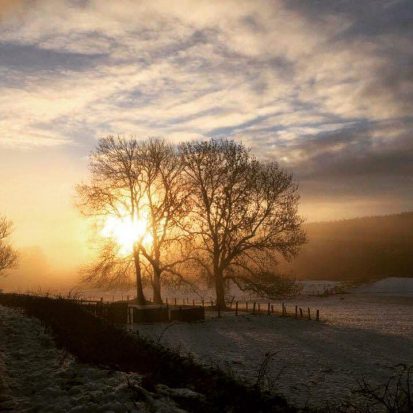 SATURDAY 16th MARCH 2019
10am - 4pm
The Garden Studio
 Thorneyburn Old Rectory 
THORNEYBURN
TARSET NE48 1NA
Get away from it all for a wonderful day of Judali Yoga looking at different ways of deepening our yoga practice in a stunning rural environment.
We'll be practicing in the beautiful Garden Studio, on warm timber floors around the cosy wood-burning stove surrounded by fresh air, light and beauty.
The Garden Studio is also a Buddhist meeting room which provides its own special energy. It's located within in the peaceful and secluded garden of Thorneyburn's Old Rectory, overlooking the beautiful river Tarset.
Teas and coffees are provided. Bring a vegetarian dish to share for lunch, and a blanket and a yoga mat if you have one. Price for the day is £45 payable in advance to secure your place.  For payment information please contact us.
Why not come for the weekend and give yourself plenty of time to enjoy all the beauty and tranquillity that this wild area of Northumberland has to offer?
You can contact Wild Northumbrian for accommodation right next door at Thorneyburn. Or there's the beautiful Workshop Cottage at Stannersburn, if you are looking for great self-catering accommodation closer to Kielder Water. There's so much local accommodation to choose from - check it out and come for the weekend!
Enjoy Judali Yoga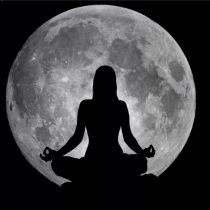 "I am in the present.
I cannot know what tomorrow will bring forth.
I can know only what the truth is for me today.
That is what I am called upon to serve, and I serve it in all lucidity."
Igor Stravinski
Click on the lotus flower image below to download and listen to a free YOGA NIDRA guided relaxation.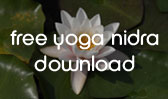 Caution: Listening to this download will relax you.
It should not be played in any situation that requires you to be alert, such as driving a vehicle, or operating machinery.
Click below to see a gentle GOOD MORNING SEQUENCE.
A simple series of stretches to start the day, with your awareness focussed on your breath.
Caution: Feet are parallel, knees are slightly bent not locked, spine remains straight. Move gently with the rhythm of your breath.
Repeat 3 - 5 times to begin with. Stop and rest when you need to.
Be good to yourself
Be kind to yourself
Be happy