Workshops
Mantra Night
Friday 2nd November 2018
7pm – 9pm
Dornoch Social Club
Dornoch IV28 3PF
Gently re-charge your batteries on Friday evening with a soothing mixture of chanting, breath work and relaxation - with plenty of breaks for refreshment and chat.
No previous experience is necessary. Wear warm, loose layers of comfortable clothing and bring a comfortable cushion and/or blanket.
Bring something to share. A story, a snack, a song, or just a smile!
A donation will kindly be requested to cover the cost of the evening.
Hatha Yoga Day
Saturday 3rd November 2018
10am – 4pm
Dornoch Social Club
Dornoch IV28 3PF
Join Judie and Ali on Saturday for a lovely day of hatha yoga practices.
Judali Yoga encourage each individual to adapt asana, pranayama, meditation and mantra techniques to suit their needs. No previous experience is necessary.
Bring your own yoga kit, a drink, and a savoury or sweet vegetarian dish to share.
Teas and coffee are provided.
£45 per person
To book your place contact
Amanda MacRae
Tel: 01408 622543 or 07866565696
Email: amandamacrae@btinternet.com
Enjoy Judali Yoga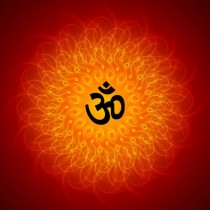 "OM
This eternal word is all
What was
What is
And what shall be
And what beyond in eternity
All is OM."
Mandukya Upanishad
Click on the lotus flower image below to download and listen to a free YOGA NIDRA guided relaxation.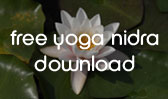 Caution:Listening to this download will relax you.
It should not be played in any situation that requires you to be alert, such as driving a vehicle, or operating machinery.
Click below to see a gentle GOOD MORNING SEQUENCE.
A simple series of stretches to start the day, with your awareness focussed on your breath.
Caution: Feet are parallel, knees are slightly bent not locked, spine remains straight. Move gently with the rhythm of your breath.
Repeat 3 - 5 times to begin with. Stop and rest when you need to.
Be good to yourself.
Be kind to yourself.
Be happy.