Mantra
Mantra (repetitive chanting) and kirtan (mantra sung as call and response) are both excellent practices suitable for all ages and abilities. Try it silently, or spoken repeatedly with intention [ajapa japa]; either on your own, or with a group.
Fundamentally, at the quantum level, everything is made up of vibration. Through the practice of yoga and mantra we not only strengthen our own vibrations, deepening our understanding of ourselves, but strengthen our harmonious connections to other people, places and situations.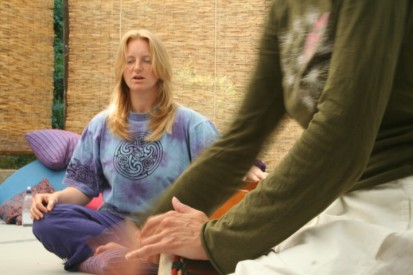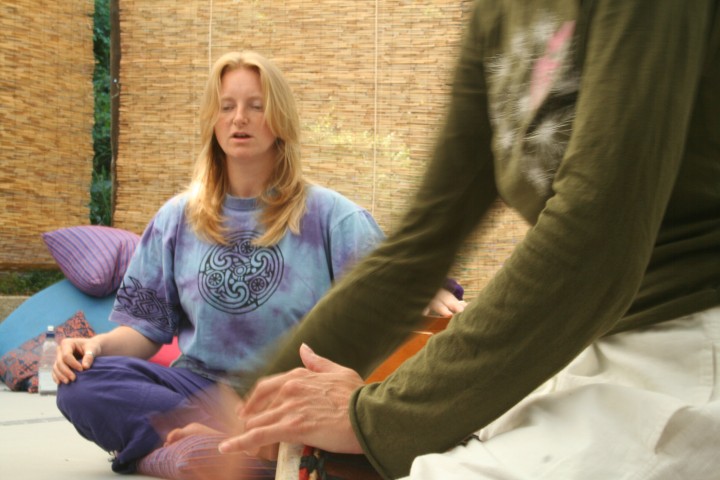 Contact us for more information about Judali Yoga mantra and kirtan.
Enjoy Judali Yoga
"Just as you wash your hands before eating,
clear your mind before engaging with the world."
Mooji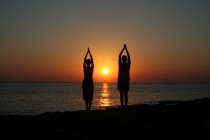 Om Suryaya Namaha Om and Salutations to the Sun.
Click on the lotus flower image below to download and listen to a free YOGA NIDRA guided relaxation.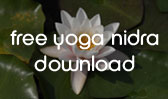 Caution: Listening to this download will relax you.
It should not be played in any situation that requires you to be alert, such as driving a vehicle, or operating machinery.
Click below to see a gentle GOOD MORNING SEQUENCE.
A simple series of stretches to start the day, with your awareness focussed on your breath.
Caution: Feet are parallel, knees are slightly bent not locked, spine remains straight. Move gently with the rhythm of your breath.
Repeat 3 – 5 times to begin with. Stop and rest when you need to.
Be good to yourself.
Be kind to yourself.
Be happy.