Mantra
Mantra is the repetition of a syllable, word or group of words to induce a meditative state. Mantra (repetitive chanting) and kirtan (mantra sung as call and response) are both excellent practices suitable for all ages and abilities. It can be done silently by repeating the mantra internally, or spoken or sung repeatedly with intention [ajapa japa]; either on your own or in a group.
Fundamentally, at the quantum level, everything is made up of vibration. Through the practice of yoga and mantra we not only strengthen our own vibrations, deepening our understanding of ourselves, but strengthen our harmonious connections to other people, places and situations.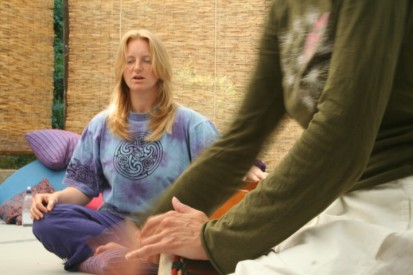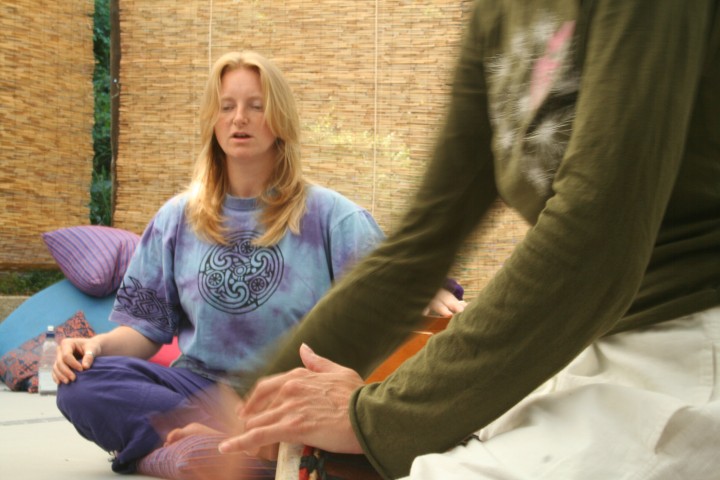 Judali Yoga take a relaxed approach and encourage you to find a way of chanting that is most appropriate for you. You can chant mantra now, or order a mantra CD to help you.. Many of the benefits of mantra chanting can be experienced by just listening to others. But for best results chant! Then notice how you feel.
Come to one of our mantra evenings and gently recharge your batteries with a soothing mixture of chanting – sometimes accompanied by the harmonium, drum or other instruments – and gentle breath work and relaxation, with plenty of breaks for refreshment and chat at these very informal gatherings.
Please come as you are to our mantra sessions. Maybe you'd like to bring something to share with the group – be it an interesting story, an object, a snack, a song, or just a smile! Bring your favourite cushion and/or blanket and wear warm, loose layers of comfortable clothing. No previous experience of mantra is necessary.
Mantra at The Yoga Mill
Galashiels, TD1 3AF
Friday 10th August 7 – 9pm
The Yoga Mill centrally located right down next to the river on the Lower Ground floor of the big Anderson Chambers building on Market Street in Galashiels, TD1 3AF. It's easy to get to with plenty of parking right next to the central bus/train Interchange. Access to the studio is through the side door along the gang-way on the far-side of the building that takes you round towards the river.
A donation will kindly be requested to support the cost of the evening.
All welcome.
Contact us for more information about Judali Yoga mantra and kirtan at The Yoga Mill.
Mantra at Studio 70 Yoga
Glasgow, G42 7AA
Saturday 18th August 7 – 9pm
This beautiful and busy little studio is located on Victoria Road on Glasgow's Southside. Judali Yoga are delighted to be invited to chant here.
This will be a fun and different way to spend your Saturday evening! We look forward to seeing you there. Your investment: £20
Book via Studio 70 Yoga's website.
Mindful Mantric Mini-Retreats
at Ingram Village Hall, NE66 4LU
25th – 26th August & 20th & 21st October
For more mantra fun join Judali Yoga on their seasonal sleep-overs in Northumberland's beautiful Ingram Valley. Take this opportunity to enjoy a range of yogic practices including aerial yoga, mantra and mantric walking, restorative hatha yoga, mindful meditation and yoga nidra.
For more info see retreats, aerial yoga, or contact us.
Enjoy Judali Yoga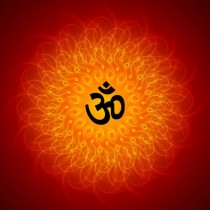 "OM
This eternal word is all
What was
What is
And what shall be
And what beyond is in eternity
All is OM."
Mandukya Upanishad
Click on the lotus flower image below to download and listen to a free YOGA NIDRA guided relaxation.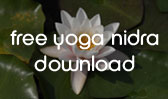 Caution: Listening to this download will relax you.
It should not be played in any situation that requires you to be alert, such as driving a vehicle, or operating machinery.
Click below to see a gentle GOOD MORNING SEQUENCE.
A simple series of stretches to start the day, with your awareness focussed on your breath.
Caution: Feet are parallel, knees are slightly bent not locked, spine remains straight. Move gently with the rhythm of your breath.
Repeat 3 – 5 times to begin with. Stop and rest when you need to.
Be good to yourself.
Be kind to yourself.
Be happy.