Order a Mantra CD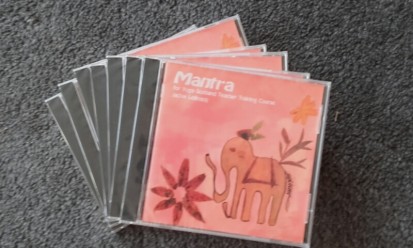 Jackie Le Brocq, an experienced Yoga Teacher Trainer for many years has produced a Mantra CD with friends Judali Yoga and Kath McDonald to help you to learn chants and practise chanting.
The training CD contains eleven tracks with written lyrics to help you to learn the mantras.
This practical CD, recorded locally at Big Sky Studios in Galashiels, is yours for £10 + postage and packaging.
To order your CD just contact us with your name and address and the amount required.
Enjoy Judali Yoga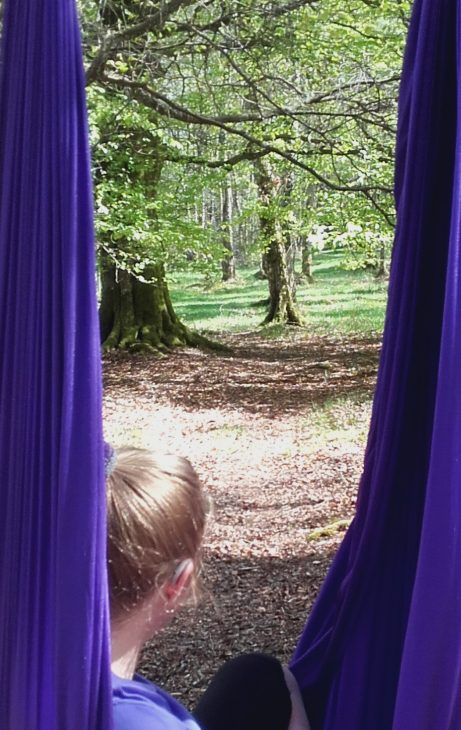 "One day I sat in the woods, which I found to be stunningly different than walking 'through' the woods.
And in the sitting, the woods jumped to life with a spirited activity that I had scarcely ever seen or known to exist.
And as I sat there turning this way and that in order to draw it all in, I thought that it was not the woods coming alive.
Rather, it was me coming to a halt."
Craig D. Lounsbrough
Click on the lotus flower image below to download and listen to a free YOGA NIDRA guided relaxation.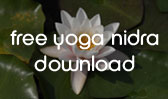 Caution: Listening to this download will relax you.
It should not be played in any situation that requires you to be alert, such as driving a vehicle, or operating machinery.
Click below to see a gentle GOOD MORNING SEQUENCE.
A simple series of stretches to start the day, with your awareness focussed on your breath.
Caution: Feet are parallel, knees are slightly bent not locked, spine remains straight. Move gently with the rhythm of your breath.
Repeat 3 - 5 times to begin with. Stop and rest when you need to.
Be good to yourself
Be kind to yourself
Be happy