Hatha Yoga in Rothbury
Weekly Hatha Yoga Classes
All Saints Parish Hall, Rothbury
Northumberland
Tuesday Mornings 10:00am – 11:30am
A general class, suitable for all abilities.
Wednesday Evenings 7:00pm – 8:30pm 
A more advanced class suitable for those with more than 2 years experience who practice yoga regularly.
Thursday Mornings 10:00am – 11:30am
A general class, suitable for all abilities.
Thursday Evenings 7:00pm – 8:30pm 
A men's hatha yoga class suitable for complete beginners. No previous experience is necessary.
All Rothbury classes are held upstairs at the Parish Hall on Church Street, to the left of All Saints Parish Church.
Access is through the side door to the right of the building and up the stairs.
All welcome.
For more information see gallery or contact us.
Enjoy Judali Yoga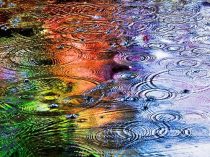 "You have traveled too fast over false ground;
Now your soul has come, to take you back.
Take refuge in your senses, open up
To all the small miracles you rushed through.
Become inclined to watch the way of rain
When it falls slow and free.
Imitate the habit of twilight,
Taking time to open the well of color
That fostered the brightness of day.
Draw alongside the silence of stone
Until its calmness can claim you."
John O'Donohue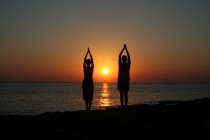 Om Suryaya Namaha Om and Salutations to the Sun.
Click on the lotus flower image below to download and listen to a free YOGA NIDRA guided relaxation.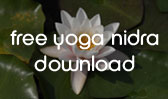 Caution: Listening to this download will relax you.
It should not be played in any situation that requires you to be alert, such as driving a vehicle, or operating machinery.
Click below to see a gentle GOOD MORNING SEQUENCE.
A simple series of stretches to start the day, with your awareness focussed on your breath.
Caution: Feet are parallel, knees are slightly bent not locked, spine remains straight. Move gently with the rhythm of your breath.
Repeat 3 – 5 times to begin with. Stop and rest when you need to.
Be good to yourself.
Be kind to yourself.
Be happy.